"Small things make perfection
but perfection is no small thing" Henry Royce
Today, orthopedic footwear follows high standards. The patients not only expect functional shoes that meet the medically required parameters, they also expect an attractive appearance. Therefore, an upper must not only be made to fit, but also in the cut, design and material to meet the wishes of the customer. In addition, there are even higher demands on the materials.
We have specialized in taking care of difficult cases. Over the last 30 years, we have found functional solutions for many difficult cases where the fashionable aspect is not neglected. Such orders are always a challenge, but we like to face them.
A high accuracy of fit is achieved by our own system for the production of the models. This combines the accuracy of the traditional last copy and the angle system. We do not have a 3D scanner or laser cutter, because this modern technology reaches its limits with heavily deformed restorations.
Since we craft everything by hand, we can respond to individual customer requests. Our team has many years of experience in the construction of uppers, which ensures the quality standard of our uppers. With a high degree of quality awareness, creativity and craftsmanship, this also meets unusual customer requirements.
Patterns made by us always remain in our own archive. So reordering is easy and fast also possible by fax or email.
Orthopaedics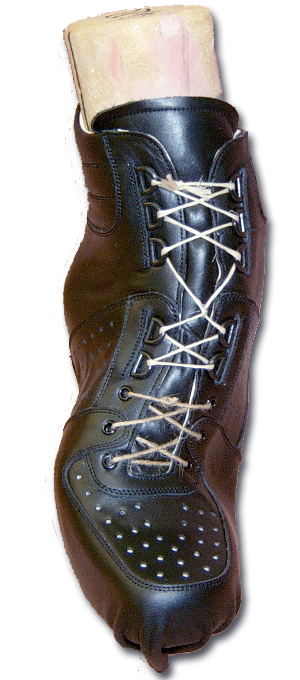 Optimal processing
We dispense with industrially prefabricated elements and attach great importance to the processing of high-quality materials. In our warehouse we hold in stock a wide range of different leather and other materials for our customers.
Compliance with the legal pollutant regulations (MPG) as well as the traceability of the production route and the origin of the materials used (QMS) are for us a matter of course.
Whether smooth or textured nappa leather, extra soft fabric for diabetic restorations, hard-wearing textured cowhide, greased nubuck leather, fine suede leather or strong cowhide for work shoes according to DIN and BFI standard.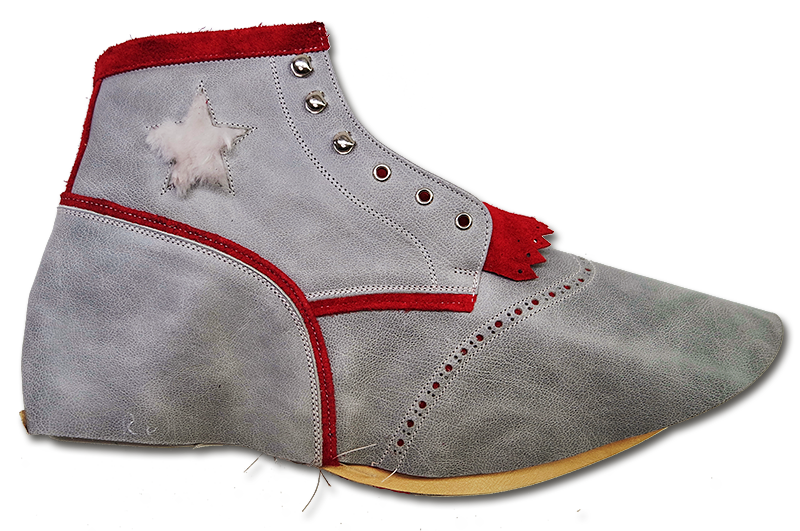 The leather range is supplemented by high-quality synthetic materials, such as 3D mesh fabric for sports shoes, padded microfibre materials for diabetic restorations and more. In addition many special materials, e.g. Refractory lining (used in firefighting, racing), reflective applications etc.
Synthetic Materials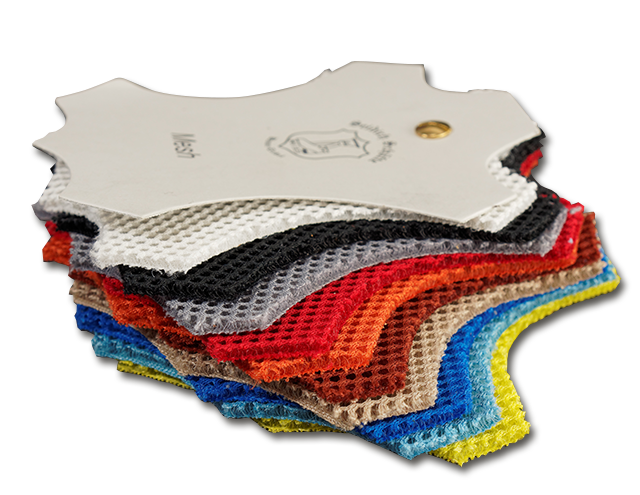 Bildergalerie
Service

Contact

Sustainability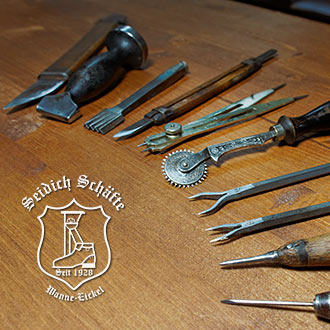 On request, we offer in-house workshops and intensive courses for uppers to small groups of four participants. You acquire a basic understanding and exercise basic steps in making uppers. Since 2011 we have been teaching the master students of the orthopaedic shoe technique in producing uppers at the Chamber of Commerce in Düsseldorf.