Seidich de Tiges
Bienvenue sur Seidich de tiges Nous vous remercions de l'intérêt que vous portez à notre travail!
Notre famille confectionne depuis 4 générations des tiges de hautes qualités, faites traditionnellement entièrement à la main. Nous pouvons livrer de tiges pour chaussures sur mesures classiques de haute qualité ainsi que pour des chaussures orthopédiques pour des cas complexes. Nous fournissons des bottiers dans de nombreux pays et nous portons toute notre attention à mettre en œuvre leurs idées et designs créatifs.
En Construction
Notre site en langue française est encore en construction. Mais vous pouvez nous envoyer vos demandes par mail.

Nous faisons notre possible pour vous répondre sous 24 heures.

service@seidich.de
Merci beaucoup !
L'artisanart destiné aux pieds - depuis 1928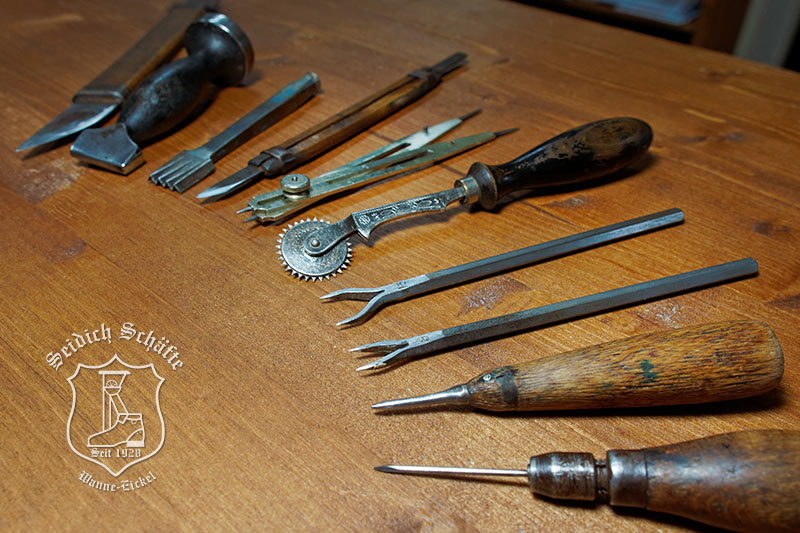 Note: Nous connaissons la valeur de la discrétion! Les photos de travaux réalisés pour nos clients ne sont présentés qu'avec leur accord préalable.
Service

Contact

Sustainability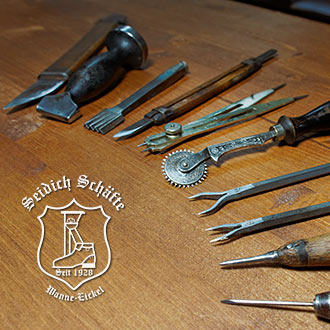 On request, we offer in-house workshops and intensive courses for uppers in small groups of four participants. You acquire a basic understandig and exercise basic steps in making uppers. Since 2011 we have been teaching the master students of the orthopaedic shoe technique in producing uppers at the Chamber of Commerce in Düsseldorf.
Tel.: +49 (0) 2325 - 56 96 56